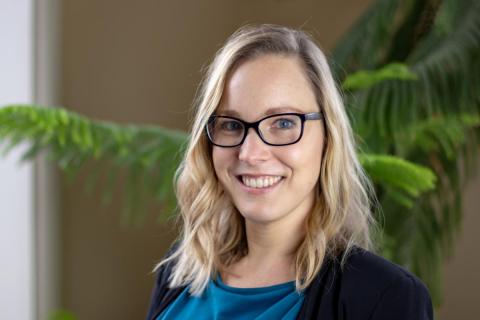 Sylvia Tidey
Assistant Professor of Anthropology
I am an Assistant Professor of Anthropology at the University of Virginia.  I am interested in the ethics of care in family intimacies amid particular socio–political notions of the good life.  In my various research projects in Indonesia, I address how family expectations and obligations of care blur lines between corruption and good governance in local bureaucracies, and complicate health outcomes for transgender women in the context of HIV and LGBT activism.  The questions that permeate my research are how globally circulating ideologies of improvement around health or government interact with on–the–ground governmental and health­–related practices; how the normative dimensions of such ideologies contrasts with the ethical complexities of everyday life; and what role the maintenance of family ties plays in the construction of ethical personhood.
In my first research project I examined the continuation of civil service corruption in Indonesia in the aftermath of stringent anti–­corruption measures meant to promote "good governance." If anti–corruption did not succeed in decreasing corruption, so I asked, what did it do? I am currently working on a book manuscript based on this research, tentatively entitled Between the Ethical and the Right Thing. Based on twelve months of ethnographic research in city–level civil service in the eastern Indonesia city of Kupang, named Indonesia's most corrupt city by Transparency International in 2008, this book uniquely draws on fieldwork conducted inside government offices and with civil servants, thus offering perspectives from the viewpoint of those so often portrayed as the main culprits of corruption. This book, then, will offer a thorough ethnographic study of the contradictory effects of anti–corruption measures, the practical and ethical dilemmas these measures pose to civil servants, and the complex ways in which these dilemmas are intertwined with configurations of state and kinship.
In my second, ongoing research project, I attend to the intersection of global and local circulations of HIV care and LGBT activism in Indonesia, which currently has one of Asia's fastest growing HIV epidemics.  Through extensive person–centered, phenomenological research with waria – Indonesian transgender women, I look at waria's possibilities for personhood, care, and happiness as they develop within the nexus of family, HIV–related care, and LGBT activism where contrasting conceptions of what constitutes proper personhood, care, and happiness often collide.  Central to this research are questions of how waria maintain relationships with their families in spite of carrying a double stigma as gender non–conforming persons at risk of infection with a highly stigmatized virus; what kinds of care alternatives exist outside of familial care contexts; and what the unexpected effects of some assumptions at the heart of LGBT and HIV–related care discourses are on waria health and well–being.