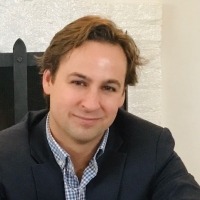 Brandon Shulleeta
Research Specialist
Brandon Shulleeta is a research specialist for the University of Virginia's Corruption Lab on Ethics, Accountability, and the Rule of Law. He analyzes government spending tied to COVID-19, enhancing accountability and transparency, while shining light on corruption. 
As an investigative journalist, Shulleeta has written more than 2,500 published articles, earning several national and statewide awards, including for investigative reporting, breaking news and data journalism. He's had beats covering government, education, courts and crime. He's a former staff reporter for the Richmond Times-Dispatch and The Daily Progress and a news correspondent for Reuters, with news articles published by the Chicago Tribune, Poynter, Los Angeles Times and many other news outlets.
He has a master's degree in multimedia journalism and a bachelor's degree in broadcast journalism. He's taught a wide array of college journalism courses on newsgathering, interviewing and writing as a professor at Randolph-Macon College and Virginia Commonwealth University.